alessantana's Blog
: July 2013
POSTED ON 07/02/13
Boa noite, Simmers!




No capítulo anterior, uma parte da família Caputo estava completa: Albânio e Goneril, adultos; Miranda, adolescente; Hal, criança; Desdêmona tornou-se criança; Ariel nasceu e tornou-se bebê. Miranda, que estava apaixonada por Mercucio Montez, envolveu-se romanticamente com ele e eles se beijaram pela primeira vez.




Agora vamos para a casa dos Costa & Montez, onde moram Giovanna Costa (mãe de Cipriana); o casal Antonio e Cipriana Montez, e seus dois filhos bebês Benedito e Beatriz.



Cipriana estava ensinando a pequena Beatriz a andar.
Depois que Beatriz e Benedito haviam aprendido as habilidades básicas de bebês Sims, eles fizeram aniversário para criança.
Benedito Montez criança. Ele ficou fofinho, puxou mais à mãe.
Ele não ficou parecido com o Benedito Montez de The Sims 2...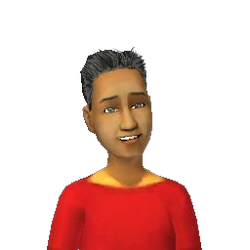 Benedito Montez - The Sims 2.
Beatriz Montez criança. Ela ficou um pouco parecida com a Beatriz Montez do The Sims 2?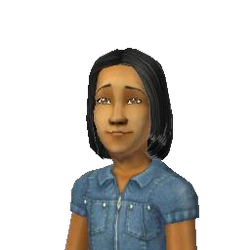 Beatriz Montez - The Sims 2.
E assim tem fim a história que me propus a contar das famílias Caputo e Montez...
Bom jogo a todos!
Até a próxima história! ^.^